Many people outside of Vermont have probably never heard of the phrase Vermont "Northeast Kingdom"
So just where and how did the "Northeast Kingdom" originate?
The almost mythical sounding nickname was created by Governor George Aiken during a political appearance, on March 24th 1949 in Lyndonville, Vermont.
Thank you for reading this post, don't forget to subscribe to our email list for the latest news!
Years later George Aiken recalled his off the cuff remarks in an interview, where he briefly re-named the kingdom to express sarcastic frustration about opposition to improved east-west transportation.
"It seemed just a natural thing to do, to call it the Northeast Kingdom. And now I tell them that they're going to not finish the highway from St. Johnsbury across to New Hampshire or they're going to not put the railroad in passable condition, they better call it the Forgotten Kingdom, instead of the Northeast Kingdom."
"He said it just came out of his mouth one day," his wife, Mrs. Aiken explained. "After he thought about it, he thought the name was perfect for the area.
Tired from weeks of work, during Senate recesses, she said it wasn't uncommon for him to come home to Vermont, grab his fishing pole, and head to the Northeast Kingdom.
"The Northeast Kingdom was just one of his favorite places in the world…"
Mrs. Aiken said. "He always loved the people up there. He used to say that many of the people didn't have much of anything, or have big jobs, but they were always happy. They didn't complain as other people would complain in the same situation. They just made do with what they had. The people up there didn't put on "airs" and they always welcomed you."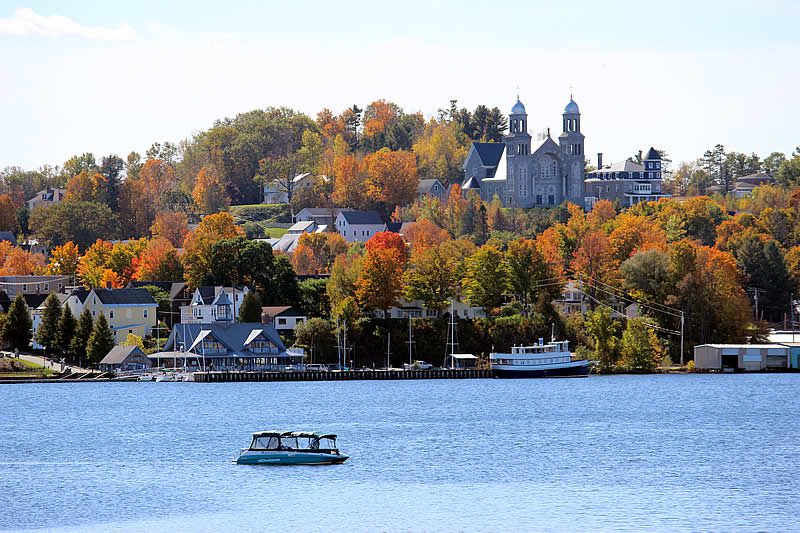 Coming home to Vermont
When Governor Aiken decided not to run for office in 1974, Mrs. Aiken said the reason was simple. "He knew it was time to come home to Vermont". He lived out his remaining years in Vermont, the land of his birth, and the land his love and heart never left. The governor turned U.S. Senator died in Putney, Vermont, on November 19, 1984. He is interred at West Hill Cemetery in Putney.
The Northeast Kingdom is a vastly beautiful region in northeastern Vermont
It is also rich in culture and history. The Northeast Kingdom includes the towns from Newport to Danville. The area is known for its outdoor recreation opportunities, such as hiking, fishing and canoeing. In this section we will explore the towns of Newport, St Johnsbury and Danville which are all located in Northeast Kingdom. It is a rural area that includes parts of Orleans, Caledonia and Essex counties. The region has a mix of rural countryside with farms and small hamlets, as well as some larger villages such as St. Johnsbury and one city, Newport.
The Northeast Kingdom has a lot to offer to visitors and residents alike with its historic villages, mountainous terrain, rivers, lakes, and streams. It also features many outdoor activities like skiing, snowboarding, ice fishing, hiking, camping, lake and stream fishing, etc.
Where a Home is Really a Castle!
Of course no kingdom would be complete without a castle and that is exactly what you will find in the small, country town of Irasburg.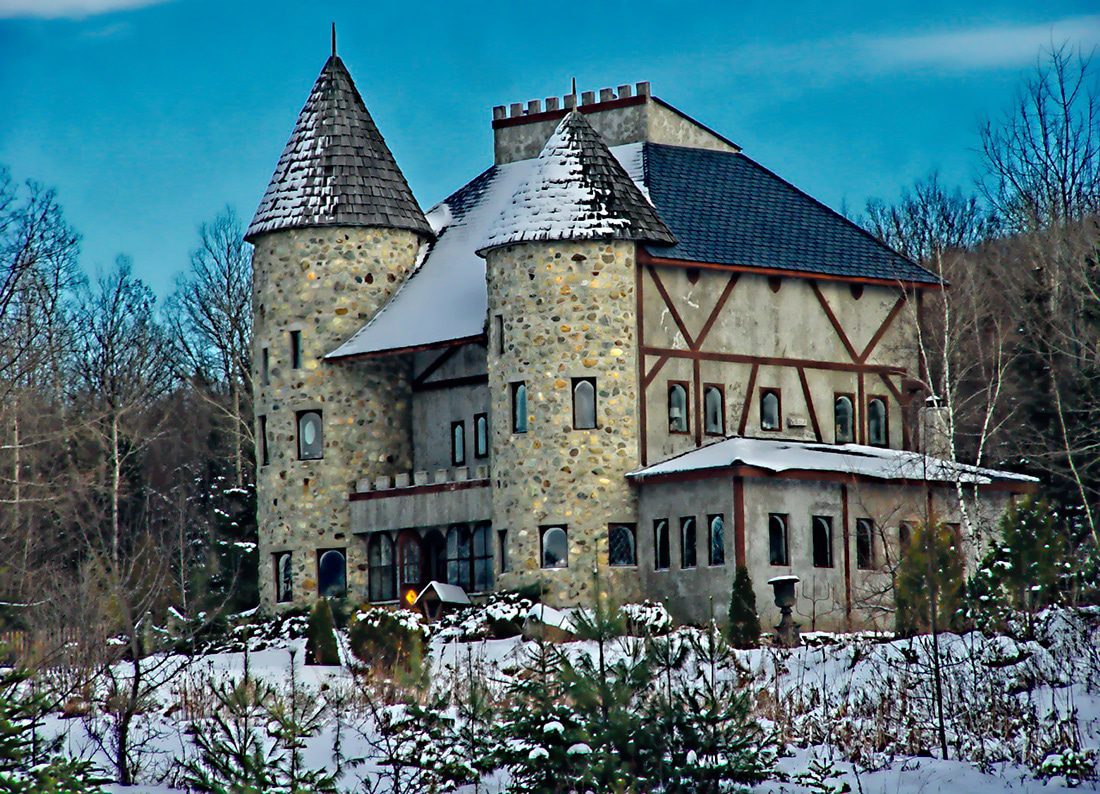 While the phrase has become popular on bumper stickers (NEK) and throughout Vermont, the man who really brought it to life through his chronicles of life in the Northeast Kingdom, was Scott Wheeler, publisher of the Vermont Northland Journal. Scott contributes his time and work by documenting how life really was in northern Vermont, during the yesteryear's. His work and collaboration with media around the world have only helped to make the phrase, "Northeast Kingdom" become better known around the world.
Vermont's Northeast Kingdom
We are fortunate enough to share some of Scott Wheeler's stories with you here.
Note that these are a tiny sampling of the work that Scott has done over the years. We highly recommend that you visit the Vermont Northland Journal where you can subscribe to monthly online issues or have them delivered to your home.