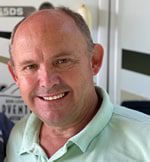 by Scott Wheeler
Thank you for reading this post, don't forget to subscribe to our email list for the latest news!
The August issue of Vermont's Northland Journal included an article about the zoo that was located for a time at Crystal Brook Farm in Derby. A short walk from the village limits of Derby Line, Crystal Brook was founded by Clarence Kelley. The zoo was home to a selection of animals from the late 1920s until at least the 1930s.
Roadside zoos, such as the one that was located at Crystal Brook Farm, which were typically family owned, were common during the early years of the twentieth century.
Many of them housed a mix of animals, from ones native to the state, to animals from foreign lands, such as monkeys. Most included at least one black bear trained to perform tricks for spectators.
Among animals at the zoo at Crystal Brook were deer, foxes, monkeys, raccoons, and woodchucks. The biggest and most beloved animal, though, was Teddy the black bear. He was trained to entertain people from near and far who visited the zoo. From anything I've heard and read about Teddy, he was a gentle giant with a good disposition. However, that all changed on May 26, 1935, when he went on a frightening rampage. Fearing for the lives of the human captors and guests, his life was cut short by a lawman's bullet.
In time, local and state regulations were adopted pertaining to such zoos, which essentially brought about the demise of most roadside zoos in Vermont. The following is an article from the May 27, 1935, issue of the Caledonian Record. It tells the story of what led up to the rampage, the rampage itself, and the deadly aftermath.
Sale
Backroads & Byways of Vermont
Tree, Christina (Author)
English (Publication Language)
256 Pages – 05/15/2018 (Publication Date) – Countryman Press (Publisher)
Moon Vermont (Travel Guide)
Amazon Kindle Edition
Smith, Jen Rose (Author)
English (Publication Language)
520 Pages – 05/21/2019 (Publication Date) – Moon Travel (Publisher)
Sale
Frommer's EasyGuide to Vermont
Amazon Kindle Edition
Scheller, William (Author)
English (Publication Language)
165 Pages – 06/16/2020 (Publication Date) – FrommerMedia (Publisher)
VERMONT SHIRT Northeast Kingdom VT Green Mountain State
Spend time in Vermonts Northeast Kingdom and this t shirt is perfect for remembering the beauty of the area
The Northeast Kingdom of Vermont is known for being a scenic place to ski, fish, hike, mountain bike, and relax so this T-shirt makes a great borthday gift or Christmas gift for anyone who loves Vermont
Lightweight, Classic fit, Double-needle sleeve and bottom hem
Sale
Teddy, Derby Line Bear, Had To Be Killed. In Jealous Rage, He Broke Free, Killed Cub and Went On Mad Rampage
"Teddy," the big black bear that has been one of the main attractions at Crystal Brook Farm at Derby Line met sudden death yesterday after he had gone into a jealous rage because he had to share honors with a bear cub, broke his chain, killed the cub, terrorized residents and finally smashed down a door on an overnight camp.
No more will he delight children and grown-ups with his fondness for soda pop, peanuts, and almost anything an indulgent public offered him, for "Teddy" departed this earth via the rifle of Customs Officer Benjamin Heath.
A short time ago a six-weeks-old bear cub was obtained as an added attraction for Crystal Brook Farm patrons this summer. This little bear was tied to a stake not far from the big bear. His cunning antics won him much attention at "Teddy's" expense. Soda pop and choice bits became less and less for the big bear as the public flocked around the cub.
Then came the reckoning and "Teddy" held stage-center once again, but it was his last desperate stand.
Somehow he broke his chain. Then once realizing that he was free he gave one blood-curdling growl and lumbered over to the cub. One terrific blow from his mammoth sized front paw flattened out the little bear. Those who saw it said the cub was killed instantly.
In the excitement "Teddy" just naturally disappeared and soon a real bear hunt was organized. He was located and to elude his would-be captors he took to a tree threatening all who ventured near. In time, by clever maneuvering, the end of the chain that was dangling from his collar was secured to the trunk.
As the bear had demonstrated that chains meant little to him, he wasn't considered safe so volunteers rushed off to Newport to get a new collar and chain. Fears were not unfounded, and before the new chain arrived, the bear had broken loose again and another bear hunt was on.
He finally went into one of the buildings connected with the overnight camps and efforts were made to confine him there by nailing planking over the door, but the bear itself, becoming more enraged, saw that this strategic move wasn't accomplished.
In the meantime, the Customs officer had arrived and as the bruin, literally a roaring beast by now, crashed through a door, Officer Health's rifle spoke once — and "Teddy" obeyed.
The bear will be missed by local people as well as tourists who have come to know him. No one day ever saw his desire for soda pop satisfied and oftentimes his admirers would try to fool him by filling a bottle with plain water just to see him register disgust.
If you enjoyed this article, please visit Vermont's Northland Journal, where you will find a bounty of stories and articles about life in Vermont's Northeast Kingdom and beyond.