Spotlight on Lyndon, Vermont and the Town History
Lyndon, Vermont is in Caledonia County, the gateway to the Northeast Kingdom (NEK) of Vermont. Lyndon is a small but charming town that is rich in history and culture. Despite its small size, Lyndon is a popular destination for visitors who come to experience its natural beauty, quaint architecture, and warm community spirit. In this article, we will take a deep dive into the history of Lyndon, exploring its founding, growth, and modern-day attractions that make it a must-see destination for any traveler to the Green Mountain State.
Thank you for reading this post, don't forget to subscribe to our email list for the latest news!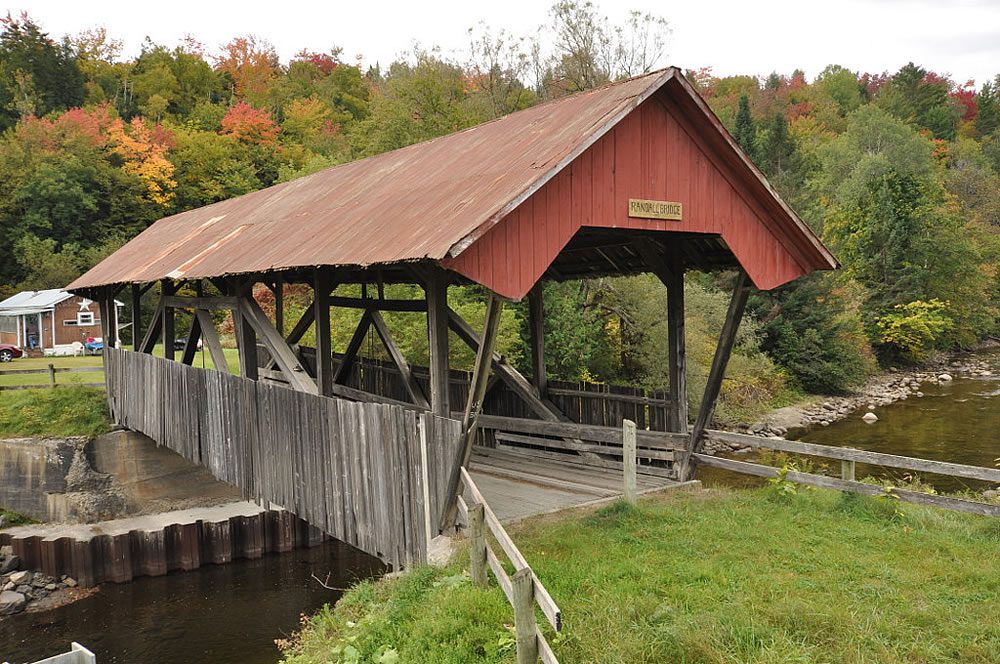 The Early Days of Lyndon, Vermont
Lyndon was founded in 1780 and was originally known as "Lindsay." The town was named after Samuel Lindsay, who was one of the early settlers of the area. In its early days, Lyndon was an agricultural community that relied on farming and logging to sustain itself. The town grew slowly but steadily over the next century, and by the mid-1800s, it was a bustling hub of commerce and industry.
Lyndon is bordered on the north by Sutton and Burke, on the east by Kirby, on the south by St. Johnsbury, and on the west by Wheelock. It has an area of about 23,000 acres, similar in size to the majority of the towns in Vermont. It was surveyed before any adjacent towns and laid out exactly square, thereby causing several surrounding towns to be irregular in shape.
According to local tradition, Dr. Arnold and friends went to the top of Prospect Hill (1100′) to look over the area. Boundaries were drawn to take in the best lands and available waterways in the area. Lyndon has a population of 5,454, year round housing units of 2,136 and 45 seasonal units (U.S.Census of Housing and Population Estimates, 1995). Lyndon is at the confluence of Routes 5, 122, 114 and I-91. Once Lyndon was a significant railroad hub and still serves as a shopping center for the smaller villages to the north.
Civic Structure
Lyndon was chartered November 20, 1780 (recorded in the Town Clerk's Office on June 27, 1781) to Dr. Jonathan Arnold and several other associates from Rhode Island, many of whom served in the Revolutionary War. Settlement in the town commenced in April 1788 by Daniel Cahoon, Jr., he returned to his former place of residence in Windham, NH the following winter. Cahoon returned in the spring of 1789 with a few other settlers.
By 1791, there were six or seven families in town and several young men without families. The town was organized on July 4, 1791. Settlement increased rapidly during the next two decades, the census showed a population of 542 in 1800, 1092 in 1810, 1296 in 1820 and 1750 in 1830. During the next forty years the population remained mostly constant, unlike other Vermont towns that suffered a drastic population decrease in the mid 1800s.
In 1840, the town reported 1753 people, 546 horses, 3359 cattle, 8786 sheep, 1931 swine and an abundant production of hay oats, corn, barley, rye, buckwheat, and potatoes, as well as 68,364 pounds of maple sugar and 15,850 pounds of wool. Lyndonville Village has an electric department, with which eight other municipal utilities have devised a way to return power in exchange for money to Hydro Quebec.
Lyndon was named for Dr. Jonathan Arnold's son, Josiah Lyndon Arnold
Josiah was well loved. He was a graduate of Dartmouth, studied law in Providence, and taught at Brown University. He died at age 31. The Arnold family lived in St. Johnsbury. The Lyndon Village Post Office was spelled LINDON by mistake, probably for the locally occurring Linden tree that is similar to basswood. The error was corrected to match the Post Office name to the Village name. The name Red Village probably was derived from the red ochre used on houses and barns; at the present time, many of the largest buildings in the village are painted red (1997). In the 19th Century, Lyndon Town included a small hamlet, Bundyville, named for the family of Elijah Bundy, who settled soon after the Town was incorporated. Maps from the latter part of the 19th Century show Folsom's Station, a few miles north of Lyndonville. This was a courtesy railroad stop for the private use of Harley E. Folsom, who was the superintendent of the Passumpsic Railroad and Treasurer of the Newport and Richford Railroad.
Lyndon's Industrial Boom
During the mid-1800s, Lyndon experienced an industrial boom that transformed it from a small farming community into a major center of commerce and manufacturing. The town's growth was fueled by the arrival of the railroad, which made it easier for farmers to transport their goods to market and for manufacturers to import raw materials and export finished products.
Lyndon's manufacturing sector included mills that produced lumber, paper, and textiles. The town also had a thriving furniture industry, with many craftsmen producing high-quality pieces that were sold throughout New England and beyond. In addition to manufacturing, Lyndon was also home to a vibrant mercantile district, with shops selling everything from clothing to hardware to food.
It may well be believed that the old folks were a merry set of jokers by the nicknames they gave the different localities in town in its early settlement such as Pudding Hill, Squabble Hollow, Mount Hunger, Hard Scrabble, Hog Street, Whale's Back, Shanticut, Musquito District, Owlsboro, Eqypt, and Pleasant Street (from being the residence of some fair ladies) and most of these names are yet familiarly known, but not confessed to be truthfully descriptive of the present condition of these localities. (Hemenway 1867)
Some other place names in Lyndon are the following hills all named for residents; Minister Hill (less than 1000′), Cold, Diamond, Graves, Mathewson, Tute, Vail, Darling and Shonyo.
Lyndon, Vermont in the Modern Era
Today, Lyndon is a charming small town that has retained much of its historic character and small-town charm. Visitors to the town can explore its historic buildings, including the Lyndon Institute, a beautiful Gothic Revival structure that was built in the late 1800s and is now home to a private school. The town also has a number of parks and recreation areas, including Lyndon State Forest and Bandstand Park, which hosts concerts and events throughout the summer months.
One of Lyndon's most popular attractions is the Lyndon Outing Club, which offers a range of outdoor activities for visitors of all ages. The club's facilities include a ski area, a golf course, tennis courts, and hiking and biking trails. In the winter, visitors can enjoy skiing, snowboarding, and snowshoeing, while in the summer, the club offers golf, tennis, and other outdoor sports.
Lyndon is also home to the Vermont Children's Theater, which produces high-quality productions for young audiences throughout the year. The town has a number of great restaurants, cafes, and shops, including the Lyndonville Bagel Depot, which serves up delicious breakfast sandwiches and coffee.
Caledonia County derives its name from the ancient name for Scotland. Barnet and Ryegate, two towns in the southern part of the county, were settled by Scots.
Historical Highlights
1866: Railroad shops of the Connecticut and Passumpsic Rivers Railroad were moved from St. Johnsbury. The town is served by the Boston & Maine and the Canadian Pacific railroads.
1867: Lyndon Institute, a coeducational prep school is founded.
1883: Theodore N. Vail, founding president of American Telephone & Telegraph, buys a farmhouse in Lyndon. His farm later becomes known as the Speedwell Estate, where prizewinning cattle are bred.
1910: Lyndon Normal School is founded. In 1947, the Normal School becomes a college and in 1962, the Legislature makes the college part of the state college system.
Local Celebrities
Cahoon Family – Daniel Cahoon, Jr., the first settler, was also the first Town Clerk, the first Justice of the Peace, the first representative to the Vermont legislature, and the first person to die in the town, June 11, 1793 at 26 years of age. Daniel Cahoon succeeded his son as Town Clerk from 1793 to 1808; he was also the town's representative from 1794 to 1802. His other son, William Cahoon, was Town Clerk from 1808 to 1829.
Theodore N. Vail. Vail, the first president of AT&T, came to Lyndon in 1883 to visit a friend and had his first good night's sleep in years. He was so attracted to the quiet dairy community and its people that he bought a farm. Gradually he increased his holdings by adding 20 adjacent farms and building a rambling white mansion. To Lyndon natives, Mr. Vail was royalty: his estate gave employment to many people, his Christmas parties for children were fabulous, and many famous people were entertained at his stately dinners (including President William Howard Taft and financier J. Pierpont Morgan). Mr. Vail served more than 20 years as president of Lyndon Institute's Board of Trustees and he saved the school from financial ruin in 1912. With his financial help, electricity was brought to the town, a public library was built, and Vermont's first paved road was built up to his estate. A regal era ended when he died in 1920. Those who knew Vail feel strongly that he would be very pleased to see that his beloved estate now houses Lyndon State College.
Elmer A. Darling. Darling was born and brought up in East Burke, received his college education at MIT and made his fortune as part owner of America's famous Fifth Avenue Hotel in New York City. He purchased a dairy farm in 1883 and gradually increased his holdings by buying all of the farms along the ridge south of his first purchase. The farmhouses were all painted yellow and the barns were painted red. Milk from the purebred Jersey cows was processed at a central creamery and much of the dairy products (including 70 pounds of cheese per day) were shipped to Darling's hotel in New York. Darling personally designed a 35-room mansion called Burklyn Hall because it straddled the Burke-Lyndon town line. Construction was completed in 1908 and Darling retired to live in Vermont full time. He was active in the community; founder and president of the Morgan Horse Club, served as president of the Lyndonville Savings Bank and also served as president of the Lyndon Institute's Board of Trustees. When the Institute's main building was completely destroyed by fire in 1922, Darling led 600 citizens in a campaign to raise funds to replace the building. When he died in April 1931, his bequest of two funds significantly expanded the Institute's endowment. When fire leveled the old "Hotel Lyndon", Darling was elected to head a building committee. He donated land on which a new, handsome, brick hotel was built. He also completely furnished the dining room. (Laplant)
Tantoo Cardinal. Former home of Tantoo (TANtoo) Cardinal. She moved to Lyndonville after shooting the movie "Where the Rivers Flow North" in 1994. She played Bangor, a tough independent women in the NEK, made by Caledonia Pictures, one of the most successful independent films for that year. Cardinal is committed to changing the image of Native Americans, and will only play independent, strong individuals in control. She grew up in Anzac, a native community in the wilds of northeastern Alberta. A metis of European, Cree and Chippewa ancestry, she was raised by her Cree grandmother. The murder of a brother, age 24, was never investigated, presumably because he was a Native American. Married at 18, she has an older son. She is now married to Tom Lawler, also an actor. Cardinal has a daughter Riel, born in 1988.
She feels that the Native American movement is based on European political structures and ignores the Native way of consensus. "So much of the model was taken from the white man's political pyramid. They think that Joe Twostand is the leader of the community. Meanwhile, it is Eliza whom you never see in public, who Joe listens to. These are the things that whites are oblivious to." Feature Films: Legends of the Fall, Where the Rivers Flow North, Black Robe, Dances with Wolves, Candy Mountain, Loyalties, Places not our Own, Mustard Bath, Tecumseh, Lakota Woman, Death Wish. Television: North of 60, Nobody's Girls, Dr Quinn Medicine Woman, Lightning Field, Gunsmoke, Return to Dodge, Hers of the West, Before Columbus, Spirit Rider, By Way of the Stars, Street Legal, Children's Hour. Stage: Vermont Stage Company, "Mad River Rising", January 1998.
Meryl Keegan. Lyndon is the home of Meryl Keegan, a painter who graduated from SUNY Oswego with a degree in Art Education. After teaching art for 14 years in New York and Vermont, she now paints full-time. She currently works in a unique, hybrid style that combines oil painting and photographic mosaics.
In conclusion, Lyndon, Vermont is a hidden gem that is well worth a visit. Whether you're interested in history, outdoor recreation, or simply taking in the small-town charm of rural Vermont, Lyndon has something for everyone. From its founding as a small farming community to its industrial heyday in the mid-1800s, and its current status as a vibrant and welcoming town, Lyndon is a testament to the resilience and spirit of the people of Vermont.
Note: Much of this article was made available courtesy of the Center For Rural Studies, a nonprofit, fee-for-service research organization which addresses social, economic, and resource-based problems of rural people and communities. We would like to thank them for the use of this information and would like to refer you to [email protected] for additional info or comments.