Thank you for reading this post, don't forget to subscribe to our email list for the latest news!
When you're craving the great outdoors and scenic views, head to Vermont's stellar State Parks. With forests, mountains, lakes and more, these parks make for mighty fine adventures.
In Waterbury, Green Mountain dynamos can explore Waterbury Reservoir State Park. Here you'll find a peaceful lakeside setting with opportunities for boating, fishing, hiking and camping. Cruise the calm waters by kayak or canoe, then set up camp along the wooded shoreline.
Nearby is Little River State Park, where the Winooski River winds through. Throw a line into the rushing waters and reel in vibrant rainbow trout. Hikers and bikers will love the riverside trails with rapids and waterfalls around each bend.
And that's just a sample of Vermont's pristine State Parks! Whether you swim, boat, or hit the trails, these natural escapes offer fresh air, exercise and relaxation. Gather your crew and get out into Vermont's splendor at a magnificent state park. Happy adventuring!
It's a bit off the beaten path, a quarter mile off VT Route 100, but perhaps that is what's so great about it. The day I visited, there were only a few people there and plenty of solitude, summer breezes and the sound of the water cascading over the dam.
Waterbury Reservoir is also a great place to fish and sometimes there can be quite a few people taking advantage of that along with swimming and wading in the water. There is also a picnic area and places to have a small bonfire near the parking area.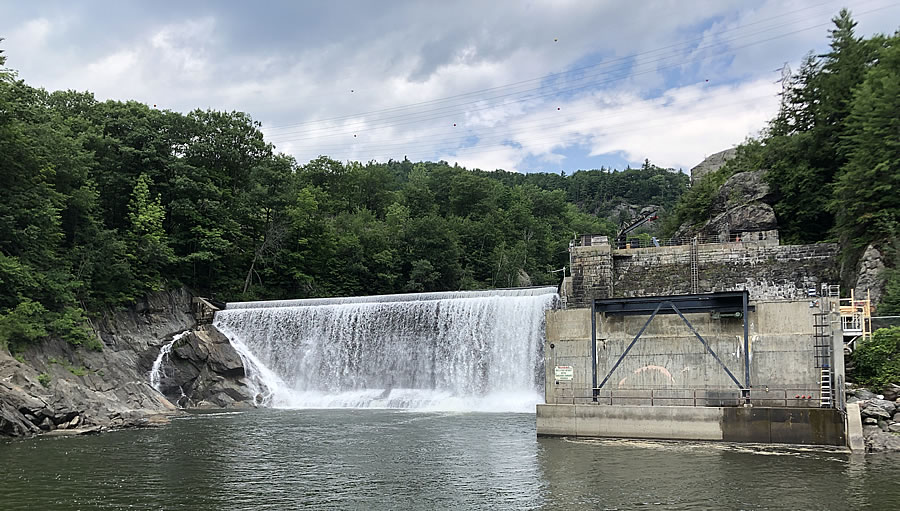 The Waterbury Reservoir is the ninth largest body of water in the state of Vermont. It was created in the 1930's by the Vermont Civilian Conservation Corps as a flood control project to protect towns and villages along the Winooski River Valley.