When fall arrives, Vermont transforms into a kaleidoscope of vibrant colors. The Green Mountain State boasts some of the most stunning fall foliage displays in the entire country. The perfect time to visit Vermont! This guide explores quintessential Vermont fall foliage activities. Get ready to explore the very best things to do in Vermont in the Fall!
Thank you for reading this post, don't forget to subscribe to our email list for the latest news!
From crimson reds to sunny yellows, the landscape becomes saturated with jewel tones that dazzle the eyes. See places to visit in Vermont for a great fall vacation! Vermont in October is magical and memorable, to be sure. You will be delighted with the many fall foliage activities that visitors plan to travel on during fall foliage season.
Thank you for reading this post, don't forget to subscribe to our email list for the latest news!
Fall Foliage Season in Vermont
From the top of the state in Beebe Plain to the bottom at Brattleboro, Vermont, you are sure to enjoy the best fall foliage in New England. It's no wonder leaf peepers flock to Vermont each autumn. After all, there's no better place to immerse yourself in the spirit of the season. Whether you're a foliage fanatic or simply looking for a quaint New England getaway, Vermont offers an abundance of activities and attractions perfect for fall. You will definitely find the best fall foliage in Vermont so find a place to stay and enjoy fall in Vermont!
So toss on your coziest sweater, grab a piping hot apple cider, and get ready to explore the very best ways to enjoy Vermont in the fall. This comprehensive guide covers everything from admiring Mother Nature's canvases to devouring farm-fresh treats. Let's dive in!
Exploring Vermont in the Autumn Season
The best time for peak foliage in the fall is generally mid-September through mid-October. Here's a more detailed breakdown of the ideal times:
Early September: Fall foliage starts to emerge in the northernmost parts of Vermont and higher elevations. If you want to catch the changing leaves early, visit places like Stowe and Jay Peak.
Late September to Early October: This is peak foliage season in most of Vermont. The leaves are at their most vibrant and spectacular. Plan your trip during this window to witness the brilliance of autumn.
Mid October: Southern and lower parts of Vermont reach peak color. The foliage here tends to lag behind the northern and mountainous regions by a couple weeks.
Late October: Some lingering color remains, but many of the leaves have dropped. Still pleasant to visit, but not peak conditions. Best locations during this time are in southern Vermont.
Keep in mind that the foliage changes vary each year depending on weather and temperature. For exact reports, check Vermont's official fall foliage website, as they issue weekly reports on the leaf peeping conditions around the state.
No matter when you visit in autumn, Vermont offers charming towns, scenic landscapes, and plenty of fall activities. Just aim for late September to early October if you want to see the most stunning fall colors at their prime. Check out following excursions – the best!
Crunching Leaves & Snapping Vermont Fall Pictures
While simply appreciating Vermont's kaleidoscopic landscape can be a sensational experience, getting active outdoors amplifies the magic exponentially. As the locals say, "there ain't nothing as fresh as clean, Vermont air".
Lace up those hiking boots and hit the trails! Vermont's hiking options are seemingly endless, but some can't-miss routes include Mount Mansfield, Camel's Hump, and the Long Trail. Wind through hardwood forests bursting with warm hues. Gasp in awe at panoramic vistas overlooking patchwork valleys. Breathe in the crisp, earthy air as you journey through the foliage.
Don't forget to pack your camera! Capture snapshots of brilliant leaves dangling from branches, mirrored in glassy lakes, and carpeting the forest floor. For photography buffs, early morning and late afternoon light makes colors really pop.
Looking for more of the very best things to do in Vermont in the fall?
Prefer a more leisurely pace? Vermont's scenic byways were made for lazy Sunday drives. Cruise along taking in gentle mountains cloaked in autumn's finest. Snap photos at overlooks and quaint towns. Routes 100, 7, and the Green Mountain Byway offer spectacular scenery. Some of the following excursions – the best places to go!
Great Vermont corn mazes and hayrides along with many other Halloween events, haunted trails are a must! Make this part of Vermont must-see activities!
Planning to Visit Vermont? One of the best places to visit is Stowe
As mentioned previously, Stowe is easily one of the best locations to see the beautiful Vermont fall foliage. Autumn is the best time for an aerial perspective, hop on a chairlift ride! Dangling feet over dazzling hillsides topped with red and gold makes for an unforgettable experience. Stowe is the perfect place to do this any time of the year. It's just part of what makes this part of Vermont so special. Stowe is also perfect for a hike during the Vermont fall season. Just don't forget your coat and mittens!
If you're planning ahead for a ski vacation in the winter, a visit to the Vermont Ski and Snowboard Museum could perfectly complement your Vermont fall vacation. Stowe offers the best downtown shopping and dining, while you visit this corner of Vermont.
Autumn Delicious Delights – Munching On Vermont's Autumnal Goodies
With an abundance of orchards, farms, and artisans, Vermont delivers endless options for scrumptious seasonal bites and sips. You'll find the best cider donuts, one of our favorite things, in Vermont!
Kick things off by picking your own bushel of crunchy apples—nothing screams fall quite like the experience of plucking ripe fruit straight from the tree. Follow the self-guided trail to the juiciest specimens, then relax under the branches with slices, cider, and an apple cinnamon donut. Divine!
Find the best apple orchards in Vermont to visit during peak fall:
Scott Farm Orchard – Dummerston
Chapin Orchard – Essex
Hackett's Orchard – South Hero
Shelburne Orchards – Shelburne
Adams Apple Orchard & Farm Market – Williston
Allenholm Farm – South Hero
Cold Creek Farm – Dummerston
Sunrise Orchard – Cornwall
Woodchuck Orchard – Brandon
Booth's Orchard – Westminster Station
Burtt's Apple Orchard – Cabot
Alyson's Orchard – Walden
Sentinel Pine Orchard & Mapleworks – Shoreham
Doe's Leap Orchard – Bakersfield
Happy Valley Orchard – East Middlebury
Peck's Orchard – Berlin
Cedar Circle Farm & Education Center – East Thetford
Some fun activities at these orchards include picking your own apples, hayrides, corn mazes, farm animals, baked goods, and vegetable stands. They make for excellent fall family fun! Be sure to call ahead to check dates and hours.
Next, explore farmers markets bursting with harvest bounty. Chat with friendly growers and stock up on plump pumpkins, root vegetables, fresh cheese, maple syrup, and more. Bring home the flavors of Vermont to last all season long.
Farmer's Markets You Will Simply Love to Visit
Here are some of the amazing things you can find at Vermont farmers markets and why you should make visiting them a priority:
Locally Grown Produce – You'll find the freshest, in-season fruits and veggies, straight from Vermont farms. Taste juicy heirloom tomatoes, crisp apples, and leafy greens at their flavorful peak.
Artisanal Goodies – From jams and maple syrup to baked goods, cheese, and craft beverages, farmers markets are a treasure trove of local artisanal delights you won't find elsewhere.
Less Waste – By buying directly from the source, you skip packaging waste and miles traveled of big store produce. It's better for the environment.
Meet the Makers – Chat with talented farmers, bakers, and artisans. Hear their stories and support small businesses.
Family Fun – Many farmers markets feature live music and activities for kids. It's an enjoyable community experience for all.
Seasonal Inspiration – Finding what's fresh each visit sparks new recipe ideas and keeps your diet seasonal. Discover new-to-you vegetables too!
Fresh Vermont Mountain Air – Wandering outdoor markets is an energizing break from crowded supermarkets.
Visiting farmers markets lets you connect with Vermont's passionate producers while accessing the state's very best harvest bounty. It's a delicious win-win and just one of the many things to do in Vermont in the fall! Perhaps a fall foliage road trip is in order!
Speaking of maple, a visit to one of the many Vermont country stores is non-negotiable. Browse aisle after aisle of nostalgic candies, Vermont-made products, and whimsical Vermont crafts and creations. You're bound to find the perfect souvenir, or five. Don't leave without sampling their legendary maple creemees!
Best Places to See and Go in Vermont
And for an inside look at Vermont's artisanal food scene, book a factory tour. Watch maple syrup being bottled, cheese wheels formed, ice cream churned, and teddy bears stitched. Then sample the goods, obviously! Local favorites include Ben & Jerry's, Vermont Teddy Bear Company, and Cabot Creamery.
Vermont's bounty of harvest happenings and flavors make fall an extraordinary time to plan a road trip. Just come to the State of Vermont hungry!
Appreciating Vermont's Many Charming Villages in Autumn
In addition to natural splendor, Vermont is revered for its quaint villages bursting with rural New England charm. From Main Streets lined with colonial architecture to cozy cafes and boutiques, these towns invite you to slow down and savor simpler pleasures. There are many things to do in Woodstock as well as many other places to go. It's your best bet to enjoy a Vermont fall vacation you'll remember for years. Planning your Vermont fall foliage vacation starts here.
Visit Vermont in the Fall
Planning to visit? The best time to see fall in Vermont is September and October. For leaf peeping hubs, choices abound but consider Stowe, Woodstock, Waitsfield, Manchester, Bennington and many other places in Vermont. Manchester is based in southern Vermont and has a special charm of it's very own. Each overflows with character and offers prime foliage viewing. Meander along sidewalks and duck into shops stocked with local art, crafts, woolens, and pantry staples like jams and maple syrup. Visit a local Vermont corn maze and get lost, literally!
Don't miss the opportunity to dine out and experience Vermont's thriving farm-to-table restaurant scene. For dinner with a side of panoramic vistas, make reservations at one of Stowe or check out things to do Woodstock or discover Woodstock's hilltop eateries. Try local specialties like cheddar ale soup, maple glazed salmon, or anything doused in Vermont maple. You can't go wrong!
And while you're exploring these darling hamlets, keep your eyes peeled for historic landmarks and cultural attractions. Vermont has no shortage of acclaimed museums—from the Shelburne Museum's impressive Americana collections to Hildene's glimpse into Abraham Lincoln's family's life. Fall is definitely the best time to visit Vermont! The largest city in Vermont is Burlington and you'll find many quintessential fall foliage activities around the Burlington Waterfront and Church Street. Grab a map of the best places to visit.
The quaint, unhurried pace of Vermont villages provides a delightful complement to the state's vibrant, Vermont fall foliage. Meandering through their postcard-perfect streets is a top way to soak up Vermont's old-fashioned essence.
Famous Vermont Ghost Stories and Haunting Tales
Here are some of the most famous ghost stories in Vermont with a title and simple description of each:
Emily's Bridge of Stowe – The legend is probably the most famous Vermont "ghost story" of all. Supposedly, Emily fell in love with a man her family disapproved of. The two decided to elope and meet at the bridge at midnight. Emily arrived at the appointed time, but her lover never showed up. Distraught, she hanged herself from the bridge in despair.
Brattleboro Retreat – The Brattleboro Retreat is a psychiatric hospital in Brattleboro, Vermont that has been around since 1834. It is said that the ghosts of former patients still haunt the halls.
Deep Frozen Folks – The story, reported to be true, tells of a poor, northern Vermont family who had established the idea of putting their elderly and weakest family members into cold storage until they could be thawed out just in time for Spring planting.
The Hayden Family Curse – From unexplainable illnesses to tragic accidents and unexplained deaths, some have speculated that the Hayden family was cursed and doomed.
Champ: The Lake Champlain Sea Monster – Champ is a legendary sea monster that is said to inhabit Lake Champlain on the border between Vermont and New York State.
Bestseller No. 1
Bestseller No. 3
Bestseller No. 4
Bestseller No. 5
Bestseller No. 6
St Petersburg
Amazon Prime Video (Video on Demand)
PATRICK DE CAROLIS (Director)
English (Playback Language)
English (Subtitle)
Bestseller No. 7
Haunted Mansion
This premium t-shirt is made of lightweight fine jersey fabric
Fit: Men's fit runs small, size up for a looser fit. Women's fit is true to size, order usual size.
Bestseller No. 8
Bestseller No. 9
Sale
Bestseller No. 10
Wicked Vermont
Lewis, Thea (Author)
English (Publication Language)
160 Pages – 05/21/2018 (Publication Date) – The History Press (Publisher)
Best Time to Visit During and Explore the Champlain Islands
Time to see fall foliage! For a quintessential Vermont fall getaway, head to the Champlain Islands. This archipelago scattered across Lake Champlain delights visitors with stellar foliage views, cozy eateries, and small-town charm. Definitely one of the best places to see fall foliage!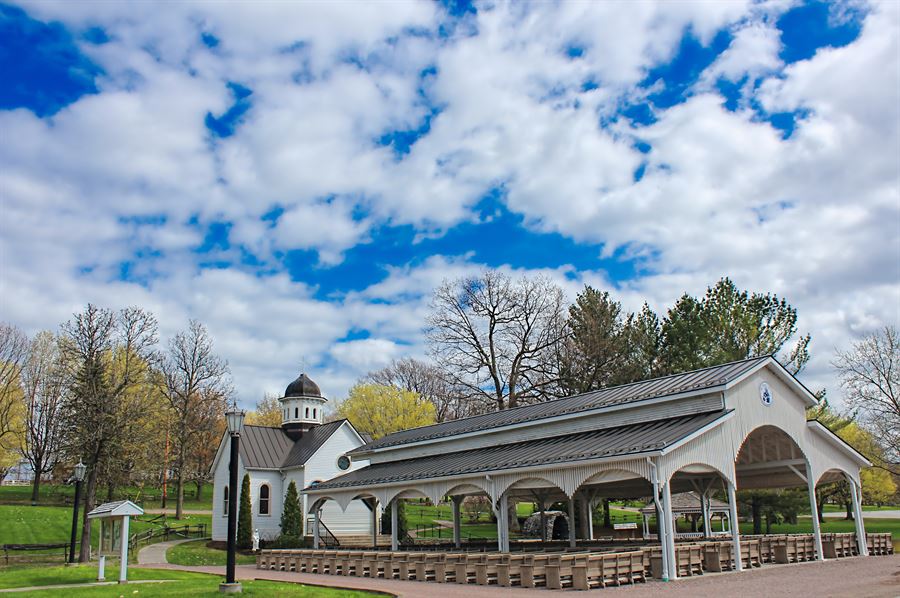 Begin your journey in South Hero, an island oasis known for its apple orchards. Meander through the trees at Hackett's Orchard, or Allenholm Farm, plucking ripe apples and selecting Vermont pumpkins as leaves drift down around you. Pumpkins can be found everywhere. One of the best things in the area are apples and pumpkins! Savor cider and donuts on the patio before stocking up on apples for the road.
Next, soak in brilliant views of the lake and New York's Adirondack Mountains. Pull over at roadside farm stands and scenic outlooks to photograph vibrant autumn panoramas. Snap the iconic fall foliage photos with the changing trees and beautiful Lake Champlain as your backdrop.
Fall Colors in Vermont
Don't miss the Island Line Rail Trail, an idyllic path connecting the islands over miles of Lake Champlain causeway to the town of Colchester. Walk or bike past shimmering blue waters, saturated in fall's finest views and cool breezes.
When hunger strikes, cozy up at Victoria's Café in South Hero. Savor Thai curries and noodles, juicy burgers, and their most popular dish, the Vermont Maple Duck, while planning your visit to nearby apple orchards. Or try Bravo Zulu at the Shore Acres Inn & Restaurant, in North Hero for lakeside dining and live music.
Best Places to See Vermont Fall Foliage Season
With inviting inns and lodging, restaurants, and stunning natural beauty, the Champlain Islands deliver an idyllic fall escape. Meander through its small towns and uncrowded landscapes to experience Vermont's harvest season at its finest.
Celebrating the Autumn Season with Things to do in the Fall
Beyond marveling at Mother Nature's paintbrush and indulging in Vermont's harvest, autumn here also signifies beloved traditions, festivals, and community.
Kick off your trip by attending a beloved Vermont fall festival—it's a fabulous way to mingle with locals and imbibe the spirit of the season! Think live music, parades, food vendors, carnival rides, craft booths, and more. Top picks include several Vermont Apple Festivals, Manchester Fall Art and Craft Festival, Underhill Harvest Festival and VT Brewer's Fest. Enjoy the best cider donuts you'll ever eat!
For family fun, visit a pick-your-own pumpkin patch or corn maze. Wander through towering stalks, play in piles of dried leaves, sip hot cider, and conquer the labyrinth. It's an adventure sure to create lasting memories.
Looking for an authentic fall experience in Vermont? Head to the local cider mills and pumpkin patches! Immerse yourself in the harvest season, pick your own apples, and enjoy the vibrant colors of autumn. It's a perfect way to feel like a true Vermonter!
Some of the best places to visit and top pumpkin patches and orchards in Vermont to visit in the fall:
Adam's Pumpkin Patch – Williston
Peck's Pumpkin Patch – Berlin
Sam Mazza's Farm Market – Colchester
Victoria's Cafe – South Hero
Happy Valley Orchard – East Middlebury
Boch's Apple Orchard – Swanton
Morse Farm Maple Sugarworks – Montpelier
Kingsbury Market Garden – Warren
Mad Tom Orchard – East Dorset
Nowland's Tree Farm – Hartland
Lewis Creek Farm – Starksboro
Curtis' BB's Family Farm – Vergennes
Dakin Farm – Ferrisburgh
Hathaway Farm – Burlington
Hall's Pumpkin Patch – East Montpelier
Rainbow Sweets Corn Maze – Pittsford
Bean Road Farm – Colchester
Alyson's Orchard – Walden
Some activities at these patches include corn mazes, wagon rides, farm animals, and pumpkin picking. Call ahead for hours and be sure to bring the whole family for some old-fashioned autumn fun!
Or get your adrenaline pumping at one of Vermont's popular fall races. Challenge yourself conquering the Green Mountain Marathon course, pedaling over Vermont's peaks at the Vermont 50, or racing through autumnal forests on horseback at Green Mountain Horse Association's Fall Finale.
See Fall in New England – See Fall Foliage in Vermont
However you choose to celebrate, foliage season in Vermont promises autumnal activities galore. Revel in the irresistible combination of stunning natural beauty and festive community spirit unique to the season.
Planning Your Vermont in Fall Foliage Getaway
As you prepare for your foliage foray in Vermont, keep these tips in mind to make your trip to Vermont so special:
For peak colors, every year in the fall, visit from late September to mid October. The brilliance begins up north and descends south.
Check Vermont's foliage forecaster for updates on the changing leaves. Time your trip for vibrant vibrancy!
Make reservations for lodging, restaurants, and attractions early. Fall is Vermont's most popular season.
Pack layers and rain gear. Early fall delivers fickle weather but the views are worth it!
Fly into Burlington International Airport for the most foliage convenient access. Rent a car to properly explore.
Grab a detailed Vermont roadmap. Meandering backroads lead to hidden gems!
Follow Vermont tourism boards on social media for real-time foliage reports and inspiration.
The best places to stay in Vermont during the fall
| Property | Location | Highlights |
| --- | --- | --- |
| Rabbit Hill Inn | Lower Waterford | Elegant country inn with luxury amenities, fireplaces, and views of the mountains or meadows. |
| The Village Inn of Woodstock | Woodstock | Charming inn located right on Woodstock's picturesque town green. |
| The Essex, Vermont's Culinary Resort & Spa | Essex Junction | Luxurious rooms, award-winning dining, spa treatments, and cooking classes. |
| Twin Farms | Barnard | All-inclusive, relaxing adults-only resort set on 300 acres with lavish accommodations. |
| The Wilburton Inn | Manchester | Relaxed New England inn nestled in the mountains with a scenic pool and tavern. |
| The Old Tavern at Grafton | Grafton | Historic country inn furnished with antiques in a storybook Vermont village. |
| The Pitcher Inn | Warren | Elegant but unpretentious Relais & Chateaux property with a renowned restaurant. |
| Basin Harbor Club | Vergennes | Family-friendly lakefront resort with private beach, cottages, golf, and activities. |
| The Vermont Inn | Brownsville | Charming, pet-friendly inn located in a quintessential New England village with rockers on the porch. |
| Golden Stage Inn | Ludlow | Classic country inn offering warm hospitality, dining, and easy access to Okemo Mountain. |
| The Inn at Round Barn Farm | Waitsfield | Peaceful country inn and pet-friendly eco-resort set on a beautiful 300-acre farm. |
| West Mountain Inn | Arlington | Cozy inn situated on a scenic hillside with comfortable rooms, a tavern, and outdoor pool with views. |
With proper planning, your Vermont fall getaway will exceed all expectations! There is simply no shortage of things to do in Vermont in the fall.
Falling For Vermont's Autumn Charm and Tasty Treats
As autumn descends on the Green Mountain State, a bewitching transformation occurs. Brilliant foliage, cozy villages, farm-fresh food, and festive spirit imbue Vermont with undeniable magic. It's a season that delights the senses and satiates the soul.
So whether you seek stunning vistas, quaint main streets, apple orchards, or race courses, Vermont serves up the quintessential fall experience. Forget pumpkin spice lattes and hay bales—this is where you'll find the authentic soul of autumn. A bountiful harvest of small cafes, restaurants, food stands, Maple creemees and all the autumn goodies that you can imagine. They're all here in Vermont!
Some of the top restaurants in Vermont:
Hen of the Wood – Burlington – Locally sourced new American cuisine in a rustic setting. Try the grilled trout or venison tartare.
Prohibition Pig – Waterbury – Legendary BBQ joint serving up smoked meats, creative cocktails, and live music. Don't miss the burnt ends.
Simon Pearce – Quechee – Elegant fine dining with impressive views overlooking the waterfall. Known for their cheese plate.
American Flatbread – Waitsfield – Cozy pizzeria with artisanal flatbread pizzas baked in a wood-fired oven. Great farm-to-table menu.
The Farmhouse Tap & Grill – Burlington – Laidback gastropub with an extensive craft beer list and farm-inspired dishes like chicken and waffles.
Bluebird Barbecue – Burlington – Southern BBQ flavors like brisket, ribs, and pulled pork in a hip, modern setting.
Leunig's Bistro – Burlington – Old-world French bistro serving classic dishes like cassoulet, trout amandine, and steak frites.
Misery Loves Co. – Winooski – Comforting farm-to-table dishes made from local and seasonal ingredients. Don't skip the bread pudding.
The Essex – Essex Junction – Upscale continental dining with a vibrant bar scene. Try the duck two ways.
As the harvest sun sinks low in the sky and leaves drift earthward, embrace the crisp air, slower pace, and community camaraderie that defines our beautiful Green Mountain state. It's a time of belonging, nostalgia, and memories that you'll cherish long after departing.
So grab your flannel, hit the road, and come revel in the wonders, flavors, and fellowship that make autumn in Vermont so extraordinary. The Green Mountain State eagerly awaits your next fall visit!
Very Best Things to do in Vermont in the Fall
So whether you seek stunning vistas, quaint main streets, apple orchards, or race courses, Vermont serves up the quintessential fall experience. Forget pumpkin spice lattes and hay bales—this is where you'll find the authentic soul of autumn. A bountiful harvest of small cafes, restaurants, food stands, Maple creemees and all the autumn goodies that you can imagine. They're all here in Vermont!
So grab your flannel, hit the road, and come revel in the wonders, flavors, and fellowship that make autumn in Vermont so extraordinary. The Green Mountain State eagerly awaits your next fall visit!
A Local's Guide To Foliage, Food, And Fun!
Are you ready to experience the breathtaking beauty? Get ready to immerse yourself in a stunning tapestry of vibrant colors and indulge in delicious local cuisine.
With its picturesque landscapes and perfect weather, Vermont is the ultimate destination for autumn enthusiasts like you. Did you know that October is the busiest month for visitors seeking the best foliage views? But don't worry, we've got you covered with insider tips to help you navigate the crowds and make the most of your trip.
We'll even provide you with travel tips, packing suggestions, and recommendations for the best lodging options.
So, get ready to embark on a memorable journey through Vermont's fall wonderland and create cherished memories that will last a lifetime. We'll be ready to head for a Vermont ski area soon after the season so enjoy the fall foliage while it lasts!
Key Takeaways and a Few Dining Gems to Check Out!
Vermont offers breathtaking beauty and vibrant colors in the fall.
Charming towns like Stowe, Manchester, Woodstock and South Hero are certainly worth visiting.
The Jericho Cafe and Tavern, Shore Acres in North Hero, Victoria's Cafe and Rosie's Restaurant in Middlebury are recommended eateries.
Insider tips can help navigate crowds and packing appropriately for the fall weather is important.
Top Vermont Destinations in the Fall
If you're planning a trip to Vermont in the fall, you'll want to check out these top destinations. These include Manchester, Bennington, Waitsfield, Woodstock, and Stowe. Vermont is known for its stunning foliage, and these towns offer some of the best views. The Northeast Kingdom is also one of the best destinations for fall foliage colors and the traditional Vermont way of life.
For nature enthusiasts, there are plenty of hiking trails to explore. This provides an opportunity to immerse yourself in the vibrant autumn colors. If you prefer a more leisurely experience, take a scenic drive through the countryside. Witness the beauty of the changing leaves from the comfort of your car.
Each town has its own unique charm and attractions. These range from quaint shops and local art galleries to historic landmarks and cozy cafes. Make sure to visit these top destinations for an unforgettable fall experience in Vermont.
Art Galleries in Vermont
Here is a list of some of the top art galleries to check out in Vermont:
Frog Hollow Vermont State Craft Center – Burlington – Features fine contemporary crafts by over 200 American artisans. Pottery, glasswork, jewelry and more.
Amy E. Tarrant Gallery – Burlington – Represents contemporary Vermont artists. Paintings, prints, sculptures and crafts.
The Front – Burlington – Avant-garde gallery exhibiting works by emerging and mid-career artists. Hosts openings and events.
S.P.A.C.E. Gallery – Burlington – Artist-run gallery in the South End Arts District focused on contemporary art.
Helen Day Art Center – Stowe – Exhibits work by national, regional and local artists. Offers art classes and events.
Vermont Arts Council Gallery – Montpelier – Rotating exhibits highlighting Vermont artists. Craft, painting, mixed media and more.
Art on Main – Manchester – Features primarily Vermont artists. Mixed media, paintings, pottery and photography.
Northern Daughters – Vergennes – Small gallery owned by local female artisans selling jewelry, paper goods, textiles and more.
Main Street Museum – White River Junction – Rotating contemporary art exhibits plus permanent folk art collection.
Gallery at Equinox – Manchester – Represents contemporary artists from New England and Quebec. Painting, sculpture and photography.
Essential Vermont Autumn Travel Tips
To make the most of your trip, remember to pack appropriately for the weather in October and choose the right accommodation for your stay. Vermont's fall weather can be pleasant, but it can also get cold, so it's important to pack layers, including sweaters and jackets. Don't forget to bring comfortable walking shoes for exploring the beautiful foliage.
As for accommodation, there are plenty of options to choose from in Vermont. Whether you prefer a cozy bed and breakfast, a charming inn, or a luxury resort, there's something for everyone. Consider staying in popular towns like Manchester, Bennington, or Stowe, where you'll have easy access to attractions and dining options. Just make sure to book your accommodation in advance, as October can be a busy time in Vermont.
Frequently Asked Questions
What are the best hiking trails to experience the fall foliage in Vermont?
For the best photography spots and popular fall hikes, check out Camel's Hump, Mount Mansfield, and the Long Trail. These trails offer stunning foliage views and are perfect for capturing the beauty of fall in Vermont.
Are there any festivals or events happening in Vermont during the fall season?
Yes, there are many fall festivals and harvest celebrations happening in Vermont! You'll have the opportunity to immerse yourself in the local culture, enjoy live music, indulge in delicious food, and take part in fun activities.
What are some lesser-known towns or hidden gems to visit in Vermont during the fall?
For a truly authentic Vermont experience, explore the quaint villages and lakeside retreats hidden throughout the state. These lesser-known towns offer a sense of belonging and a chance to connect with the local culture in a more intimate setting. The Northeast Kingdom region offers spectacular scenic views and more of a laid-back, traditional Vermont experience.
Can you recommend any scenic drives or road trips to take in Vermont to enjoy the fall colors?
For fall foliage photography, embark on scenic drives like Route 100, Route 7, or the Green Mountain Byway. Smuggler's Notch between Jeffersonville and Stowe is perhaps the most famous autumn drive of all. The best places to stay for fall foliage are Woodstock, Stowe, and Manchester. Enjoy capturing Vermont's breathtaking colors!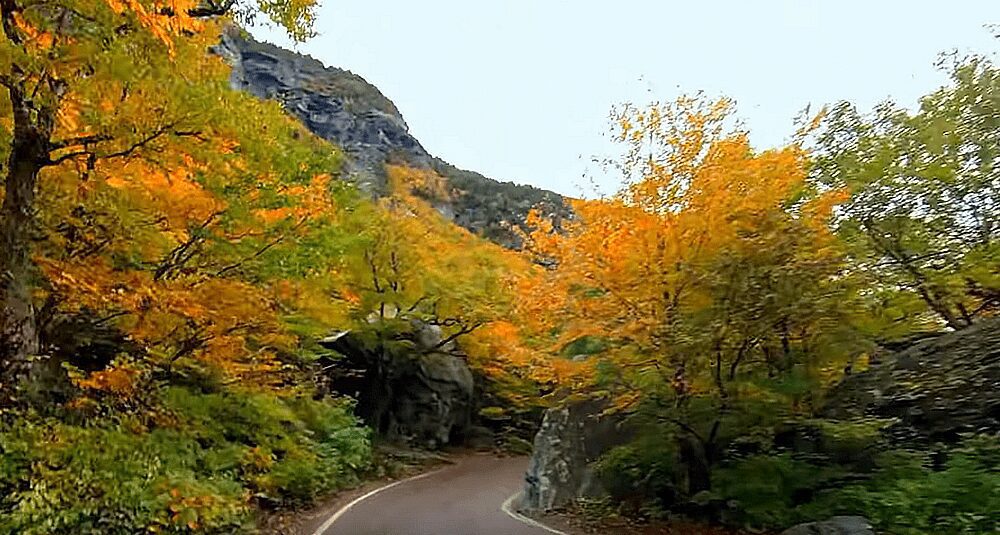 Conclusion
So, now you have all the information you need to plan an amazing trip to experience fall in Vermont! From the stunning foliage to the delicious food, there's something for everyone to enjoy. Don't forget to pack your camera and layers of clothing to stay comfortable in the changing weather.
And here's an interesting statistic for you: Vermont attracts over 3 million visitors each year during the fall season, making it one of the most popular destinations for foliage enthusiasts.
So start planning your trip and get ready to create unforgettable memories in beautiful Vermont!