Newport, Vermont's Centennial Celebration
A long awaited celebration took place on June 29, 2018 through July 6, 2018 to commemorate Newport City's 100th birthday. If you've never been to Newport, VT, that would have been the time to visit and enjoy a once in a lifetime celebration. If you're a long time resident, past or present, the event is the perfect way to fete the "old hometown". If you're visiting Newport, this travel journal will help preserve and document your trip.
Thank you for reading this post, don't forget to subscribe to our email list for the latest news!
Newport, Vermont is a small Vermont city located in the northeast corner of the state. The city is home to just over 4,300 residents and is known for its beautiful scenery and close-knit community. Newport is a great place to raise a family and has a strong sense of community spirit. The town is also home to several businesses and restaurants, and is within close proximity to several larger cities, including Burlington and Montpelier.
Newport is a picturesque town that offers residents and visitors access to a variety of outdoor activities, including fishing, hiking, and skiing. The town also boasts a number of businesses and restaurants, making it a great place to live or visit.
Dive into the history of Newport, Vermont
History buffs will be delighted to see and enjoy many of Newport City's remarkable landmarks and historical resources, some of which have been created especially for the Centennial birthday bash. Scott Wheeler, (the "storyteller of the Northeast Kingdom") is the area's most prolific and most sought out expert on the people of Newport and their stories, is releasing a fascination book that is a must for visitors and history aficionados of all ages.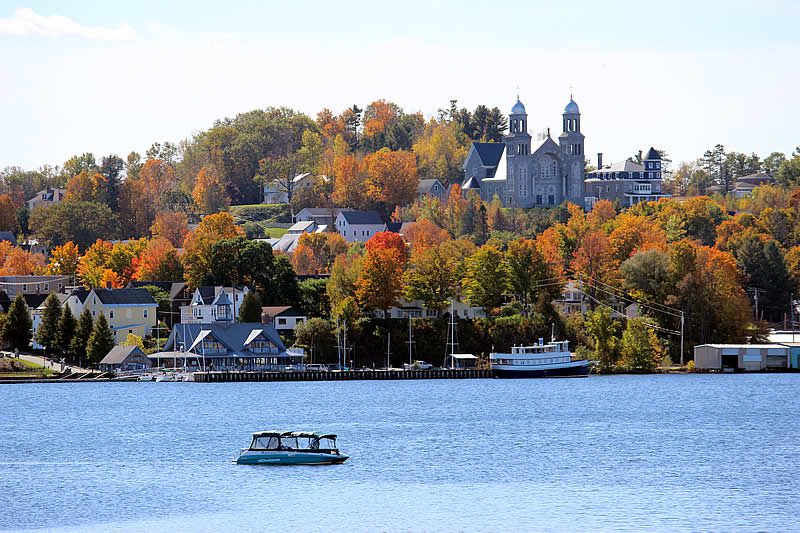 Collectors can also purchase commemorative bronze and silver coins, specialty envelopes and post marks and an intricate City portrait. Other souvenirs from the event include hats, t-shirts, magnets and drinking glasses.
Newport, Vermont's Centennial: Voices from a Lakeside Community Book
In honor of Newport, Vermont's 100th birthday, Scott Wheeler, the publisher of Vermont's Northland Journal, has written a book titled Newport's Centennial: Voices from a Lakeside Community. If colorful characters with nicknames like "Whistling Rufus" or the "Fisherwoman of Newport" have piqued your interest, this book is for you. This is the official centennial book of the unsung men and women who lived and worked the history of Newport.
Newport is a quintessential Vermont, New England town located in the heart of the Green Mountains.
The town offers residents and visitors access to a variety of outdoor activities, including hiking, fishing, and skiing. Newport also has a charming Main Street with a variety of shops and restaurants.The Clyde River was once famous for the huge amount of fishermen who packed the causeway and railroad bridge, every Spring with anglers of every age and gender.
Not to be forgotten was the legendary Maggie Little who was perhaps the most photographed person in Newport, VT, on Lake Memphremagog.
Newport Vermont Memories
More than two dozen residents or former residents of the city share their memories of Newport in an earlier time. In addition to the stories, the 192-page book includes more than 125 historic photos of Newport.
Molly Veysey, the Director of the Old Stone House Museum writes of this book:
"Scott Wheeler astutely recognizes Newport's lesser-known stories and the people who are their dramatic protagonists, unabashedly telling stories all too often under-represented in history textbooks: stories of women, the working class, the poor, the persecuted as well as the natural and human-caused disasters that Newport endured. Readers will come away feeling like they know the personality of Newport."
The book is limited in supply. Shipping by early July. To pre-order, please send a check or money order for $16.95, plus $3.00 for shipping and handling (U.S. only) to Vermont's Northland Journal, PO Box 812, Derby, VT 05829, or order online. Or order by phone at (802) 487-0254.
Among the places where you can find the book during the Newport Centennial weekend are the East Side Restaurant, Vista's, Derby Village.