Exploring and hiking the scenic Moss Glen Falls in Vermont is an experience like no other. Located in Granville, this picturesque spot offers breathtaking views of the waterfall and lush greenery that surrounds it. The Moss Glen Falls trail is a 0.4 mile trail leading to a beautiful waterfall that will surely inspire any visitor. If you're visiting Stowe, the Falls are only about a 5 minute drive away.
Thank you for reading this post, don't forget to subscribe to our email list for the latest news!
Sale
Visitors can enjoy a peaceful hike, observe nature, and take in the stunning scenery. Moss Glen Falls is a favorite destination for local Vermonters and visiting outdoor enthusiasts who want to get away from the hustle and bustle of city life. It is known for being the tallest waterfall in the state.
Whether you're a beginner or an experienced hiker, there's something here for everyone. Let's explore what makes this area so special and why it's worth the trip!
Overview Of Moss Glen Falls
Moss Glen Falls is a stunning waterfall located along a popular route just outside of Stowe, Vermont. It is surrounded by lush green foliage and beautiful wildflowers. The falls are about 20-25 feet tall and have a wide cascade that's approximately 30 feet wide.
The trail to the falls is a fairly short hike from the parking lot, but it's important to come prepared with plenty of water and snacks. The trail is easy to follow, although there are some areas with steep drops and rocky terrain, so hikers should be cautious when navigating these areas. Though trail signs are limited, simply follow the brook upstream.
The trail will eventually fork to the left or right. If you take the left trail, you will reach the top of the falls, where you will be rewarded with stunning views of the falls. You could also take the trail to the right to proceed to the base of the falls.
Moss Glen Falls is a great place to take a break from hiking and enjoy nature's beauty.
Best Time To Visit
Moss Glen Falls is a stunning natural wonder in Vermont, and exploring its beauty is an incredible experience.
Visiting the falls at the right time can make it even more memorable.
Spring and autumn are the best times to visit Moss Glen Falls, as these seasons offer mild temperatures that make exploration easy and enjoyable. The vibrant colors of the trees during the autumn months look like a painting come to life, while spring offers blooming flowers and budding trees that bring life to the area.
Both seasons also provide plenty of opportunities for wildlife watching, with animals out and about gathering food or caring for their young. Plus, you won't have to worry about summer crowds or winter weather conditions when visiting in either season.
Whether you're looking for a peaceful escape or an adventurous outdoor experience, Moss Glen Falls is sure to satisfy all your needs!
Hiking Trails And Routes
Moss Glen Falls is a beautiful and serene spot to explore during any season. In the warmer months, visitors can take advantage of the plentiful trails and routes available to them while enjoying the natural beauty of the falls.
Now that you've learned about the best time to visit, let's talk about what hiking trails and routes are available.
For those looking for an easy hike, try out the Moss Glen Falls Trail. This 1-mile loop trail takes hikers around the falls and offers some great views of them. The total distance is 0.6 – 4.2 miles and can range from a short 20-minute hike to several hours.
The trailhead location is 369-615 Moss Glen Falls Rd, Stowe, VT 05672. From historic Stowe village, take route 100 North 3 miles and turn right onto Randolph Road. The first road on the right is Moss Glen Falls Road. Go about a half-mile to a small parking area on the left. Follow the trail signs to the location.
Sale
However, if you're looking for something a little longer and more challenging, then the Bald Hill-Moss Glen Falls Loop or Appalachian Trail/Long Trail may be better suited for you. Both of these trails are approximately 6 miles long with plenty of inclines to test your endurance—but they offer stunning views as well!
Wildlife And Nature
Moss Glen Falls is alive with natural beauty and wildlife. The forested area surrounding the falls creates a habitat for many species of birds, mammals, amphibians, and insects. A hiker's gaze may be met with a soaring eagle or a curious fox as they make their way through the lush green foliage.
The air is filled with the sweet smell of trees and wildflowers in bloom. Moss blankets boulders that line the creekside while dragonflies dance in the air above. Standing at the top of the falls, one can take in the full view of this picturesque scene.
As you continue your exploration, you may even spot some trout swimming in the pools below. Exploring this area provides an opportunity to connect with nature and appreciate all that it has to offer.
Tips For A Safe And Enjoyable Hike
When it comes to exploring Moss Glen Falls, safety should always be a priority. Make sure you bring a map and compass with you, as well as plenty of water and snacks. It's also important to wear appropriate clothing and footwear for the terrain and environment. Layered clothing is best in case the weather changes unexpectedly. Don't forget to apply sunscreen if you are hiking during the day and bring a flashlight or headlamp if you're out after dark.
Sale
It's also important to stay on marked trails and to not try any dangerous stunts that could put your safety at risk. Be aware of your surroundings and keep an eye out for wildlife – the area is home to many species, including moose, black bears, and bald eagles.
Enjoy the beauty of nature but pleas don't interfere with it – take pictures instead of taking souvenirs, plants or animals from the site. Following these tips will ensure that your hike at Moss Glen Falls will be safe, enjoyable, and memorable!
Frequently Asked Questions
Is There A Fee To Access Moss Glen Falls?
Is there a fee to access Moss Glen Falls? Generally, no, there isn't a fee to access the falls. However, it's important to check with local authorities before visiting the area as there may be certain regulations or restrictions in place.
Additionally, visitors should make sure they're prepared for their hike by bringing proper supplies and making sure they know the trails well.
Are Dogs Allowed On The Hikes?
Asking if dogs are allowed on hikes is a common question, and the answer for Moss Glen Falls in Vermont is yes. Dogs are welcome to accompany their owners on the trails, though they must be kept on a leash at all times.
Visitors should also make sure to bring along plenty of water and treats for their furry friends as the trails can get quite hot during summer months.
Are There Nearby Camping Sites?
Yes, there are nearby camping sites to explore while hiking Moss Glen Falls in Vermont. Campers can find various camping sites in the vicinity, including state parks and designated campgrounds. Many of these campsites offer amenities such as restrooms, picnic tables, fire pits, and other features.
You'll also find plenty of natural beauty to enjoy and plenty of opportunities for outdoor activities like fishing, hiking, biking, bird watching, and more.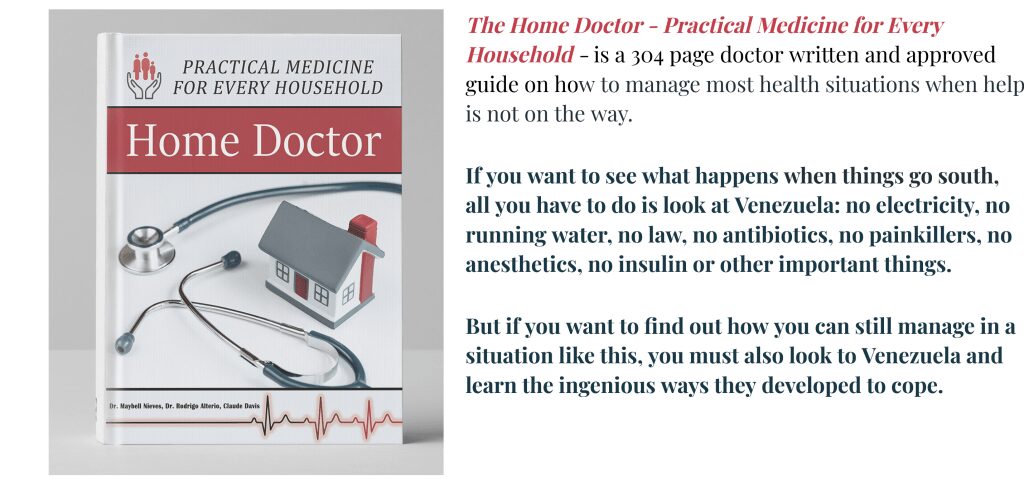 Is There A Nearby Cafe Or Restaurant?
Yes, there are many cafe's and restaurants, particularly in the Waterbury-Stowe area if you are exploring or hiking Moss Glen Falls in Vermont. Some restaurants also offer an extensive selection of Vermont craft beers and wines to help you unwind after your adventure.
Is The Area Open To Fishing?
Yes, the area around Moss Glen Falls is open to fishing. The falls are close to several rivers and streams suitable for angling, with plenty of fish species available to catch.
Sale
Visitors can bring their own gear or use supplies offered by local bait shops. Whether you're fly fishing or baitcasting your chances of getting a fish to bite here are good. Grab your favorite fly fishing rod and reel, and make the trek to Moss Glen Falls.
Sale
Fishing licenses are required and must be acquired before casting a line. Those interested should check the Vermont Department of Fish and Wildlife's website for more information about regulations and restrictions in the area.
Conclusion
At Moss Glen Falls, there's something for everyone! Whether you're looking for a short hike, an adventure-filled exploration, or a quiet spot to relax and fish, it's the perfect destination. There's no fee to access the falls, and dogs are welcome too. Camping is available nearby if you'd like to extend your stay.
Plus, if you get hungry after all that exploring and hiking, there's even a cafe or restaurant in the area.
So why not take a trip up to Vermont and explore Moss Glen Falls? You won't regret it!