Champ, the Lake Champlain Monster, has been a mysterious part of the lake's folklore for centuries. Sightings of Champ have been reported since the 1600s, with many people claiming to have seen a large, unidentifiable creature swimming in the waters of Lake Champlain.
Thank you for reading this post, don't forget to subscribe to our email list for the latest news!
Despite ongoing attempts to uncover evidence that Champ exists, there is still no concrete proof that it is more than a myth. This article will explore the history and sightings of Champ and discuss why this legendary monster continues to remain shrouded in mystery.
History Of The Lake Champlain Monster
The legend of the Lake Champlain Monster, also known as "Champ", dates back to 1609 when French explorer Samuel de Champlain first saw a strange creature in the lake. Since then, numerous sightings have been reported by both fishermen and recreational boaters from around Burlington, Vermont to the upstate New York area alike.
The descriptions of Champ vary from person to person, but it generally resembles a large aquatic animal with a long neck similar to that of a serpent or sea monster. Sightings are usually reported in the warmer months when the lake's temperature rises, leading some to believe that this creature migrates seasonally.
While there is no concrete evidence of Champ's existence, its mysterious reputation continues to fascinate people around the world.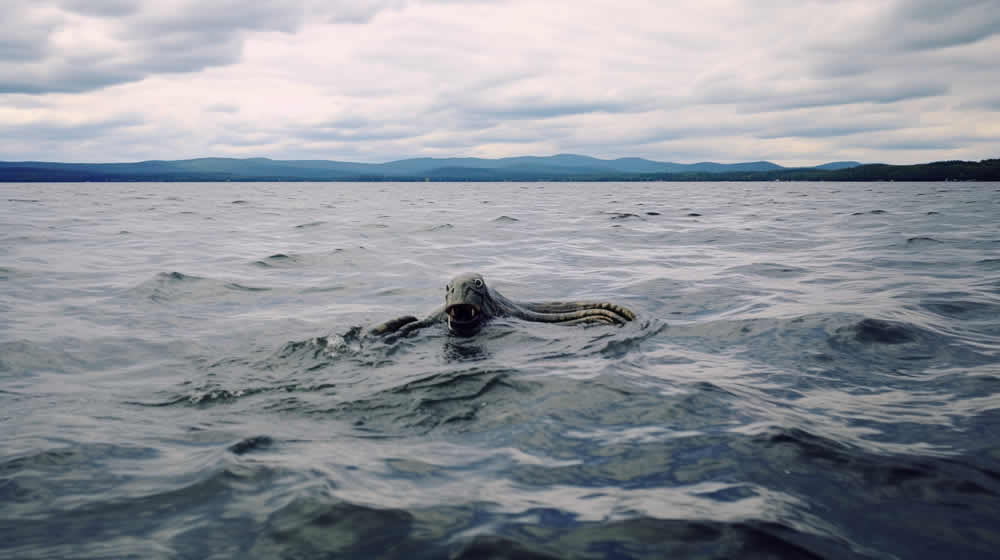 Description Of "Champ"
The legendary monster of Lake Champlain, dubbed 'Champ', has been spotted by locals and tourists alike since the early 19th century. Witnesses report seeing a large, reptilian creature with an estimated length of anywhere between 10 to 40 feet. It is said to have a long neck, resembling that of a plesiosaur or an extinct marine animal. It moves quickly and gracefully through the waters of Lake Champlain, leaving behind large waves in its wake.
The Monster of Lake Champlain
Amazon Kindle Edition
Trantham, Cary (Author)
English (Publication Language)
24 Pages - 07/31/2012 (Publication Date) - AuthorHouse (Publisher)
Though there hasn't been any concrete evidence proving the existence of Champ, speculation and rumors continue to swirl around it. Sightings still occur regularly and capture the imaginations of many who hope to catch a glimpse of this mysterious creature.
Even today, some people believe that Champ may still be out there–waiting to be discovered.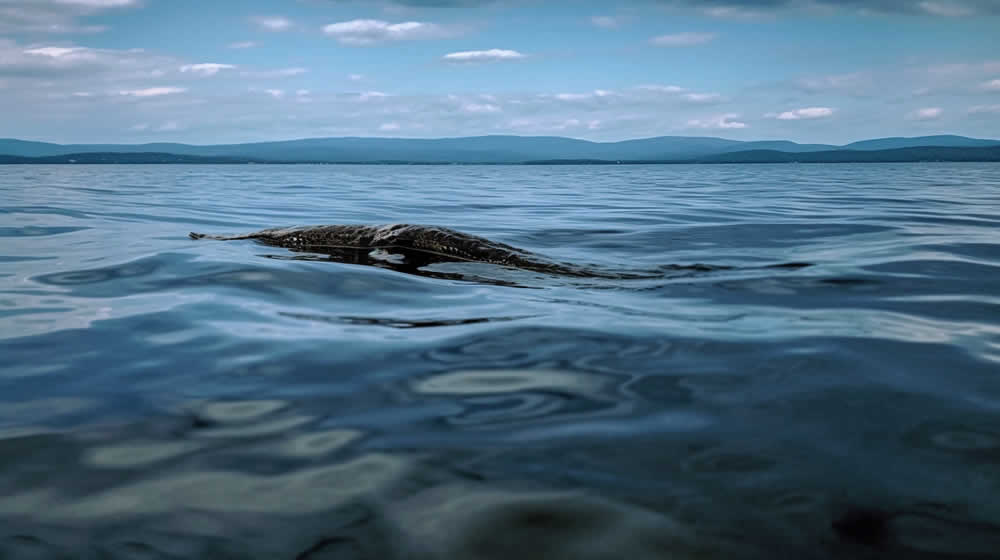 Evidence Of Champ's Existence
Although Champ is often thought of as a mysterious creature, there have been several accounts of sightings over the years. From Native American folklore to modern-day reports, many people believe that Champ resides in Lake Champlain.
In fact, there have been more than 300 reported sightings of the lake monster since 1819. Eyewitnesses claim that Champ looks like a small dinosaur or giant serpent with humps on its back. Descriptions vary greatly, but some say it has a long neck and wide head with three distinct humps in the water. Others report seeing fins and large eyes.
Scientists have also found strange tracks that they believe are from Champ's movements in the lake. These accounts suggest that there could be something lurking in the depths of Lake Champlain that still remains a mystery.
Theories Surrounding Champ
Rumors of a lake creature living in Lake Champlain, known as Champ, have been circulating for centuries. For years, locals and tourists alike have reported sightings of a large serpent-like creature in the lake, leaving many to wonder what this mysterious creature could be.
Theories abound as to what kind of animal it may be, ranging from a giant catfish or eel to a plesiosaur that survived the extinction event millions of years ago. Some believe it's an ancient species that has yet to be discovered by science, while others think it's just an overactive imagination at work.
Whatever the case may be, these stories have captivated people for generations and continue to do so today. While there are still no definitive answers as to what Champ is, the mystery surrounding it remains as compelling as ever.
The Ongoing Mystery Of Champ
For centuries, the mysterious lake monster of Lake Champlain has been the topic of much speculation and debate. Is there really a creature dwelling in its murky waters, or is it all just a tall tale?
The ongoing mystery of Champ has captivated generations of people who have tried to uncover the truth behind this legendary creature. From eyewitness accounts to grainy photographs, there are many reports that suggest something extraordinary lives in the depths of this lake.
Researchers have even gone so far as to attempt to track Champ's movements using sonar technology. Despite their efforts, the true nature of what lies beneath Lake Champlain remains an unsolved mystery.
It's a mystery that continues to fascinate and intrigue us today, furthering our collective fascination with all things mysterious and unexplained.
Frequently Asked Questions
How Long Has Champ Been Around?
How long has Champ been around?
The legend of the mysterious lake creature known as Champ dates back to at least the 1800s, with sightings reported by Native Americans and early settlers. It's believed that Champ could be a living remnant of a species of giant freshwater reptiles that lived in the area thousands of years ago.
Sightings have continued over the years, though rarely. Eyewitness accounts describe a large serpent-like creature with humps on its back and a horse-like head, leading many to believe that it is some kind of ancient reptile or dinosaur still living in Lake Champlain.
What Is The Public Opinion Of Champ?
Public opinion of Champ has been mixed throughout the years. Some people believe that the monster really exists, while others think it is merely a legend.
Some local residents have reported sightings and other strange events related to Champ, while skeptics remain unconvinced. Regardless, the mystery surrounding Champ continues to fascinate people around the world.
Is Champ Dangerous To Humans?
The question of whether Champ is dangerous to humans has been the subject of much debate. Some people believe that Champ poses no threat, while others think it could be a potential hazard due to its size and unknown behavior.
Studies have shown that Champ is generally curious and non-aggressive, but more research needs to be done in order to definitively answer the question.
Are There Similar Creatures In Other Bodies Of Water?
Are there similar creatures in other bodies of water?
It is believed that there are cryptozoological creatures like Champ in many different lakes, rivers, and even oceans around the world. For example, the Loch Ness Monster in Scotland, Ogopogo in Canada, and Dinosaurs said to exist in Lake Issyk Kul in Kyrgyzstan.
These creatures have all been reported to be similar to Champ the Lake Champlain Monster, although none have been verified or seen by many people.
Are There Any Plans To Search For Champ?
Many people are interested in searching for Champ, the Lake Champlain Monster. Sightings of the creature date back to the 1800s, but there have been no organized searches or expeditions to locate it.
Some researchers have suggested using sonar to locate Champ, while others believe that more traditional methods like visual surveys could be more successful.
Regardless, with its mysterious history and many reported sightings, it's no surprise that people want to search for this legendary creature.
Conclusion
I think it's safe to say that Champ the Lake Champlain Monster has been around for centuries, if not longer. The public opinion of Champ is mixed, with some believing it to be a real creature and others doubting its existence.
As far as we know, Champ isn't dangerous to humans, though there may be similar creatures in other bodies of water. There currently aren't any plans to search for Champ, but given all the mystery surrounding it, who knows?
Maybe one day someone will set out on an adventure and find out the truth about this legendary creature.